Optimize your product quality control and production flow with FT-NIR analysis
What are your analysis needs?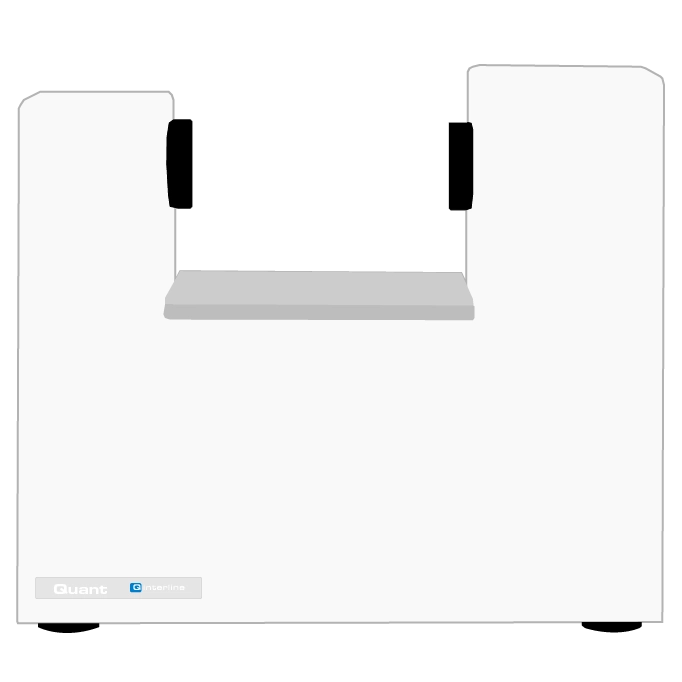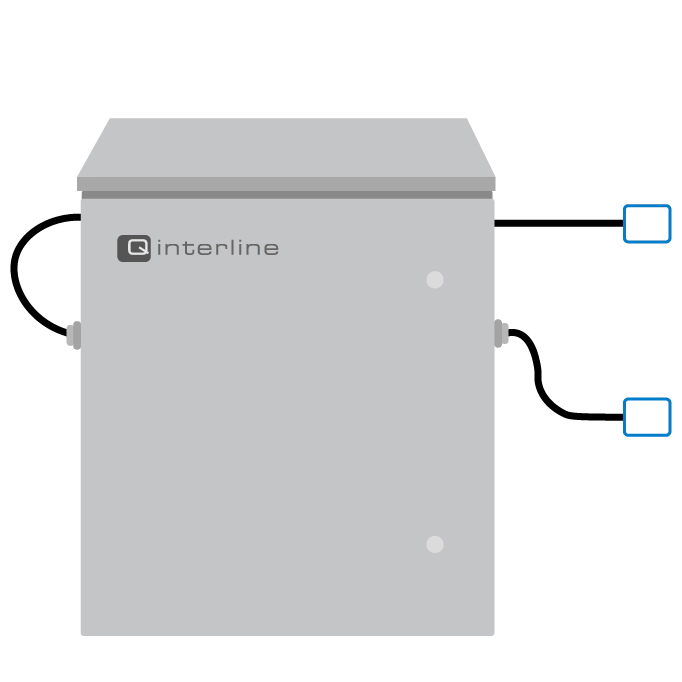 Quant – use the same base analyser for all samples
You get a unique  FT-NIR spectrometer instrument with the Quant analyser. One base analyser with easy interchangeable accessories. The accessories are uniquely optimized to give a representative analysis and for easy product sampling. ​
With Q-Interline's Quant base analyser you get one analysis technology for all types of samples, across in-line and at-line, and across production sites. ​
Analyse your product in the production flow with the InSight Pro solution​
Lower your energy consumption, optimize your raw material utilization, and ensure product quality. ​The InSight Pro in-line analyser can measure liquids, powders, and everything in-between – with up to two measurement points per instrument.​​
You can transfer calibrations from at-line to in-line.​ And we have a unique implementation plan with full support to get your InSight Pro in-line solution up and running fast and smooth for fast return on investment. InSight Pro can be linked to our cloud-based surveillance software AnalyticTrust, and there is a fast start-up after production stop.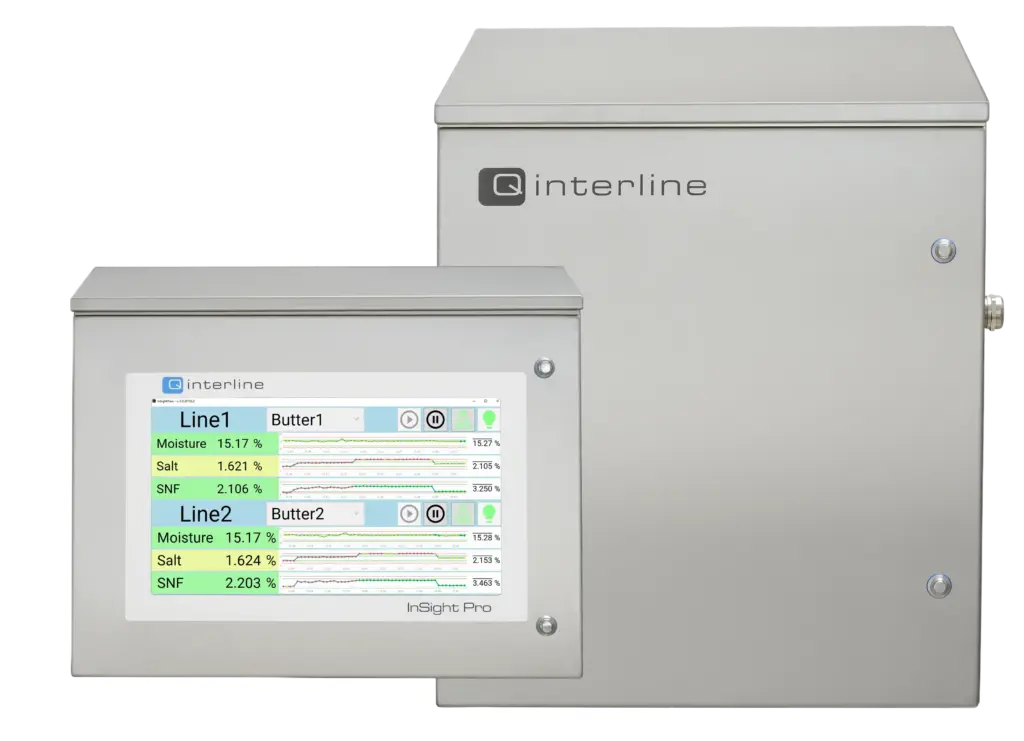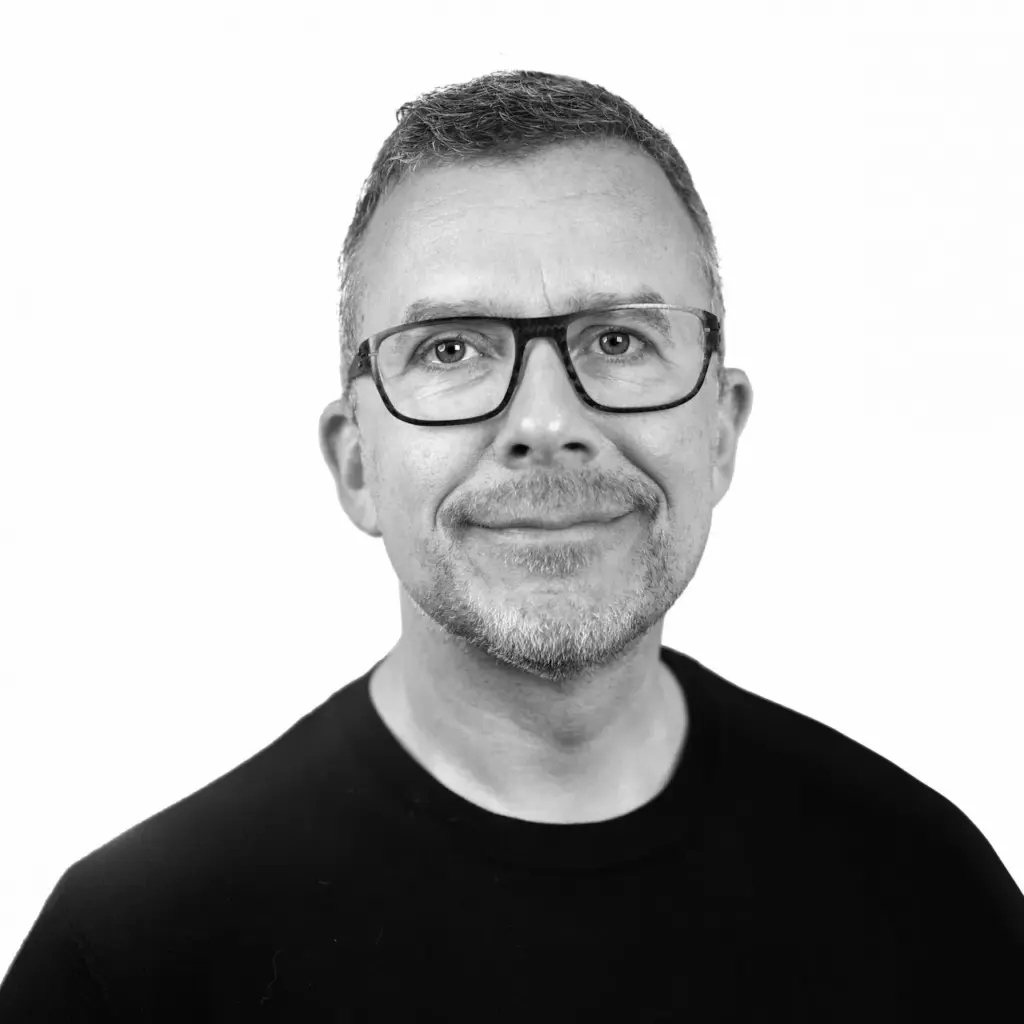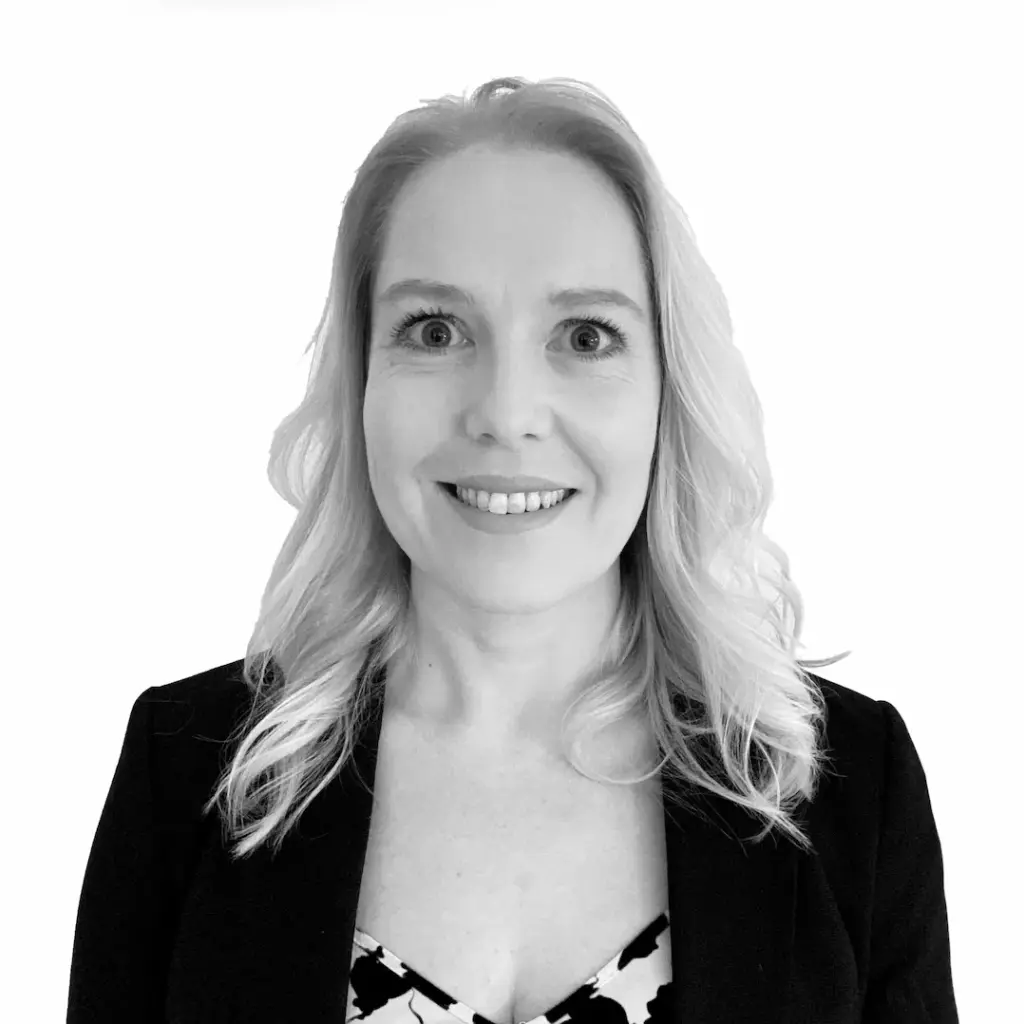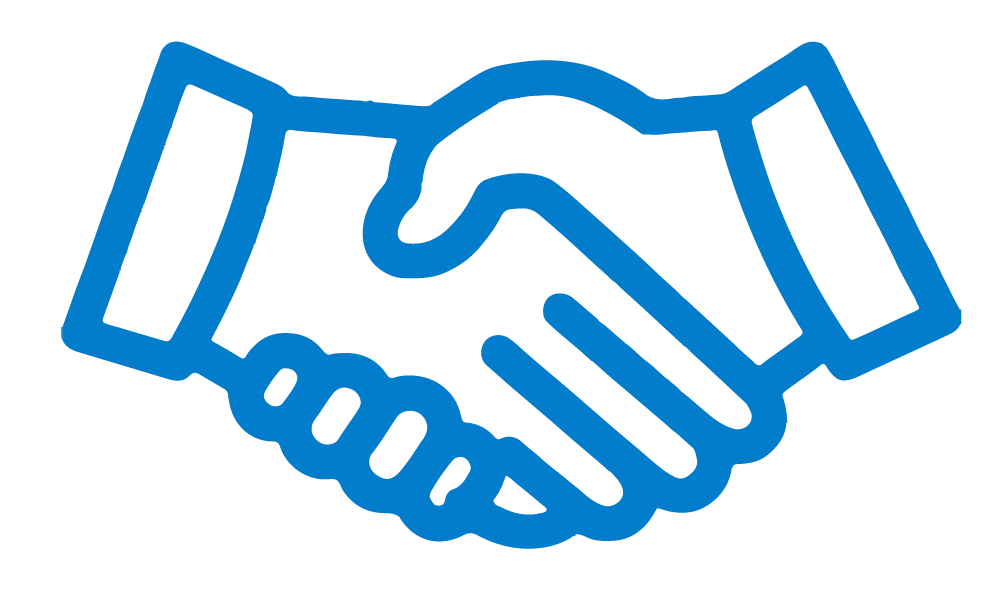 Q-Interline is your NIR partner and sampling expert ​
With our analysers you get the most representative product analysis as we are sampling experts offering both the best presentation and handling of your product samples. ​
We are your NIR-partner and ensure you get the best out of your analyser after installation. ​Your data are to be used. Our instruments are fully online and maintenance free with no annual service but remote support possible if needed. ​You get a 3-year hardware warranty – our analysers are built to last.​
DairyQuant GO analyser – always ready for the next sample​
With the patented DairyQuant GO analyser you can use the same analyser and accessory for all liquids and pasty product samples e.g., mascarpone, curd, fat and skim milk. ​
Don't worry about the order of the samples​
No weekly or daily adjustments​
No cleaning and no chemicals needed​
Stable calibrations over time​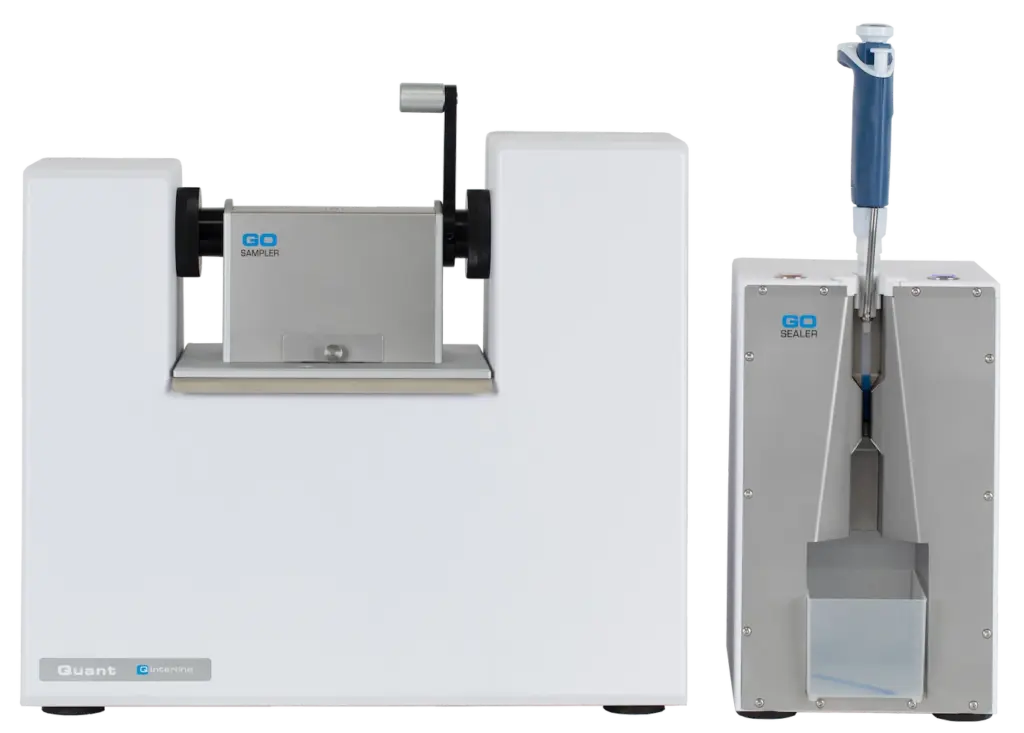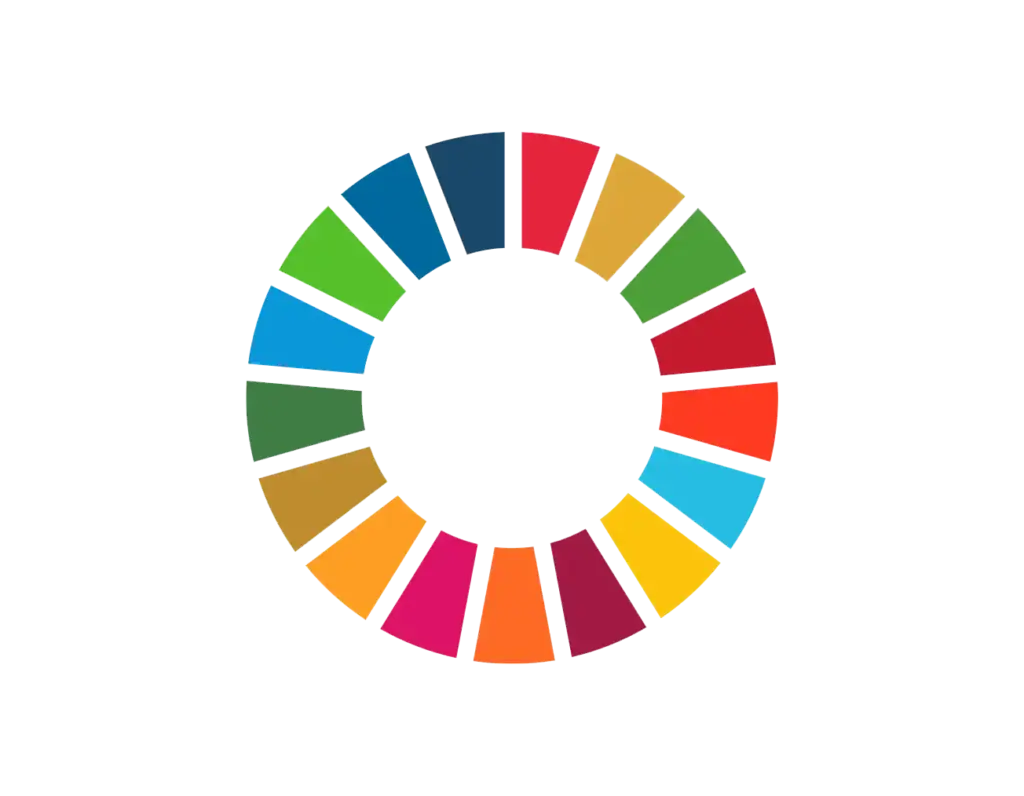 Sustainability and cost savings ​
We help optimize production processes in the dairy, food, and agricultural industries by delivering representative and fast analysis technology. With our technology you get a detailed knowledge of your product content and quality and you get it fast and smooth.
You can save costs and get a more sustainable production with less waste, lower energy consumption, and top quality supporting human health and best use of your raw material. ​
Deep dive into the technology​
Learn more about the important technologies we use in the Q-Interline solutions. Get a deeper understanding of the technologies in the products
– the Theory of Sampling and Spectroscopy – on a nerdy level but well explained also via e-learning videos. ​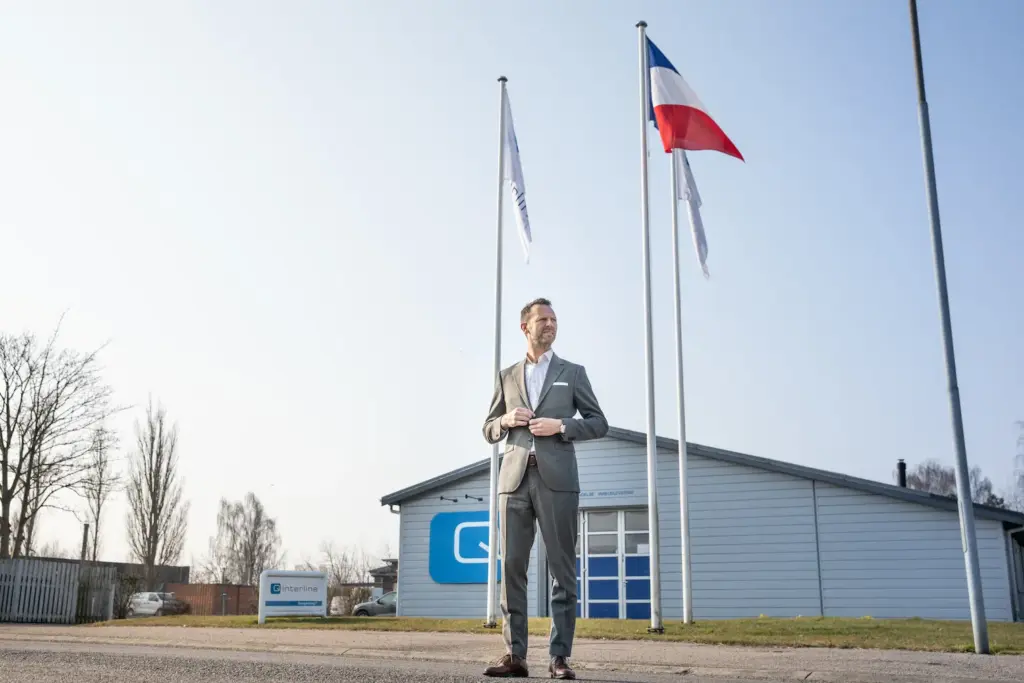 Invest in Q-Interline
Q-Interline is listed on Nasdaq First North Denmark since November 2021.
We have spent nearly 30 years developing the best near infrared analyser solutions in the world. Q- Interline is now an international company accelerating the growth with subsidiaries in Germany and France and soon to come also North America.
You can find company information and news about our growth journey in our investor relations site (in Danish).