Secure the performance of your analysers with AnalyticTrust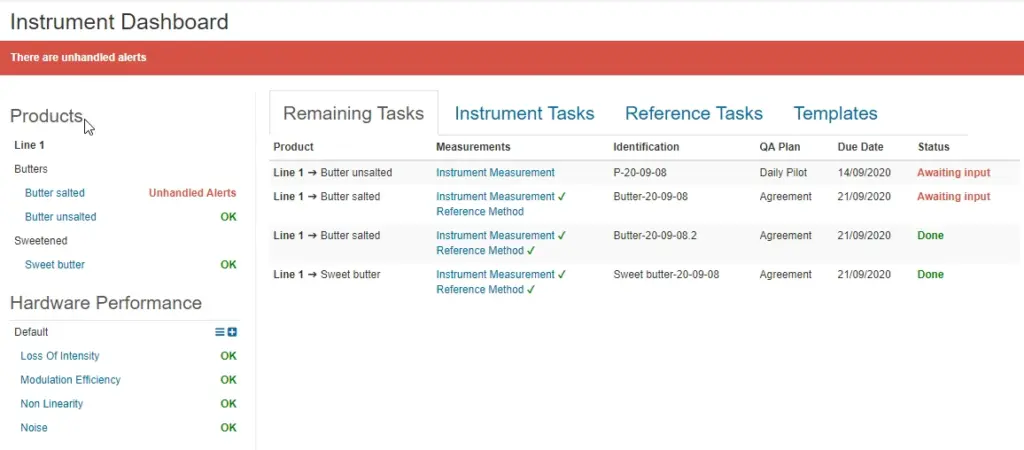 Monitoring of your instrument and calibrations​
Ensure a 24/7 surveillance of both your instrument and calibrations – across production sites. ​
Keep control of your data and always base your decisions on trustworthy results. ​
Keep a safe backup of all your calibrations in one place. ​
All FT-NIR and FT-IR instruments require ongoing maintenance and adjustment. They must be checked and re-calibrated at regular intervals in order to maintain the required precision. With AnalyticTrust this is much easier.​
AnalyticTrust helps you answer 5 critical questions​
Is the hardware okay?​
How about the lab precision?​
What is the influence of sampling errors?​
How precise is the analyser?​
What level of agreement can I trust between the lab and the analyser?​
The answer to these five questions gives you an understanding of the analyser's performance. ​
AnalyticTrust built-in alert system automatically sends messages when results and trends deviate from the criteria in the QA plan. This way you can react before an issue becomes a problem by immediately adjusting the analyser or the production ensuring the highest product quality.​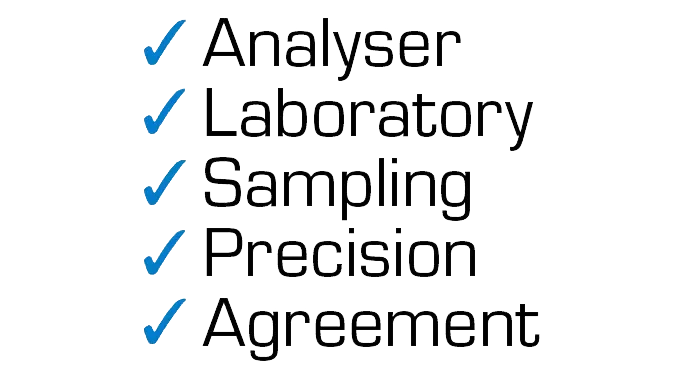 Establish your local and global plans ​
With AnalyticTrust you can create multiple test settings and set up tests both ​
Globally throughout your organisation ​
For individual product types​
For a series of tests examining part of the total analysis plan such as ​

the sampling process​
uncertainty from the reference method and ​
instrument stability​
Design your QA plan – arrange validation in schedules – suiting your organisational needs. You can make numerous QA plans.​
Your QA-plan can contain a number of validation points like: ​
Instrument repeatability ​
Hardware performance ​
Overall instrument agreement with reference methods ​
Periodic calibration samples ​
Daily pilot samples ​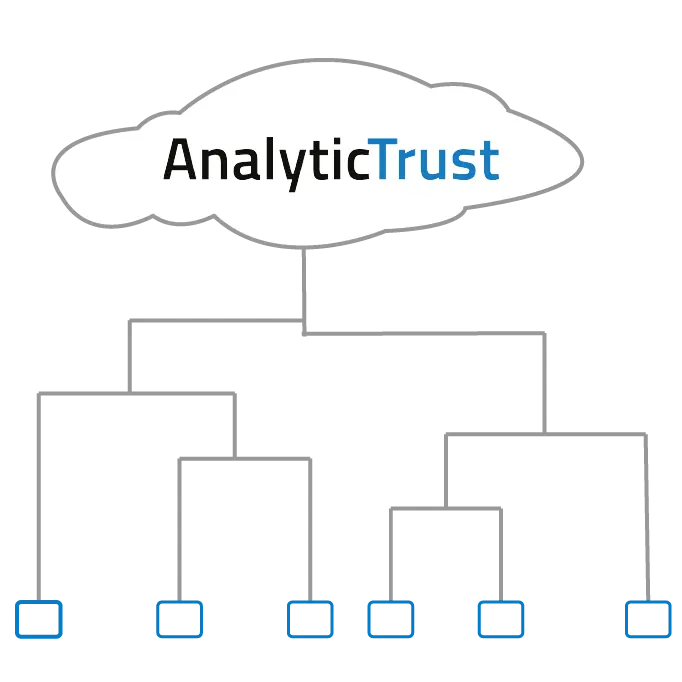 Outsource the surveillance to us​
You can buy your own AnalyticTrust license handling the monitoring and surveillance in-house. Or you can buy a Plus or Premium support agreement outsourcing the surveillance and support to us.
Let us help you monitor your instrument and calibration data supporting you when issues occur. Our Application Specialists are focused on you having success with your analyser.​
Your NIR partner and sampling expert​
Your success and the value you get from our FT-NIR analysers are essential to us. We are more than a supplier, we are your NIR partner.​
We are sampling experts, and we specialise in sampling solutions offering the best presentation and handling of product samples for your most representative analysis. ​ ​
You get a 3-year warranty, and no annual service is needed. Our analysers are built to last.