InSightView – the intuitive and cost-saving software for InSight Pro​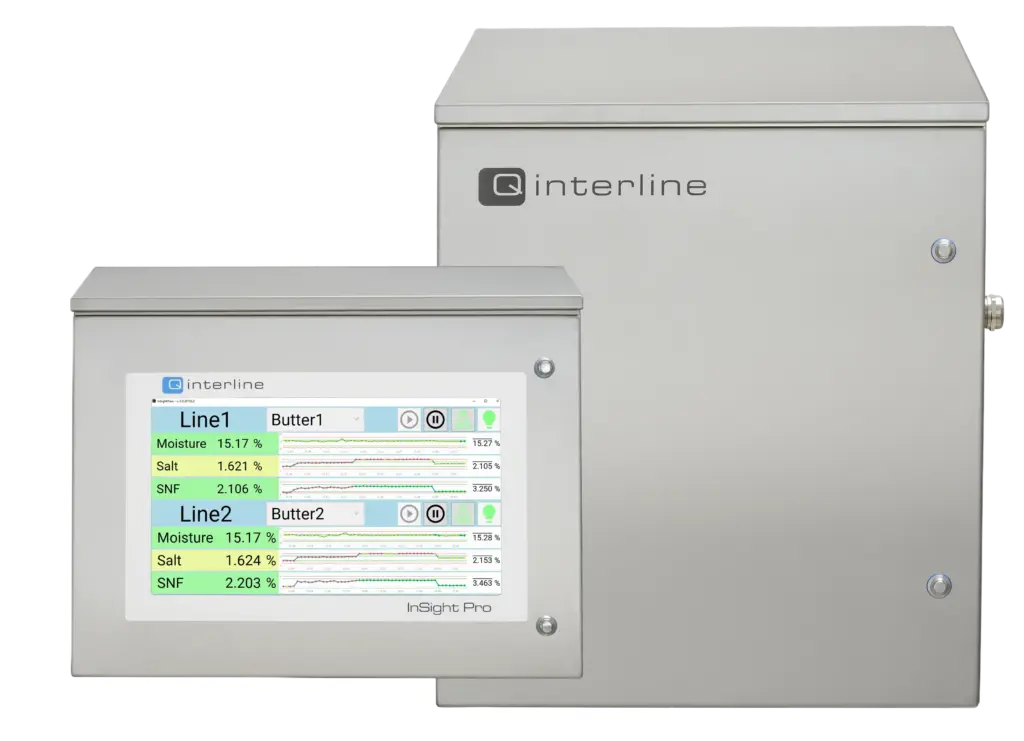 InSightView is the frontend software to monitor and control the daily operation of the InSight Pro analyser. InSightView offers a full overview of the measurement results and validity, running average, trend curves etc. in a simple and efficient way. ​

You get a real-time and easy accessible status of the production and the analyser. The InSight Pro software is user friendly and can be operated and read by process personnel so the production can be monitored continuously.​
Software highlights ​
Real-time analytical results​
Easy to link to factory systems​
Intuitive and user friendly – requires no training   ​
Multiple user languages ​
Supports automated and unattended analysis 365 days a year, 24/7 with excellent stability records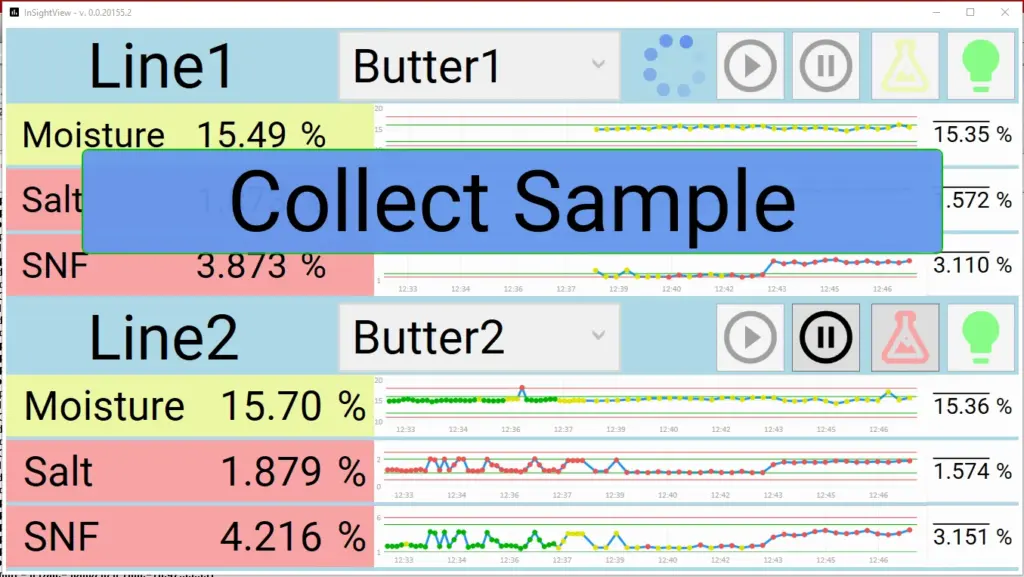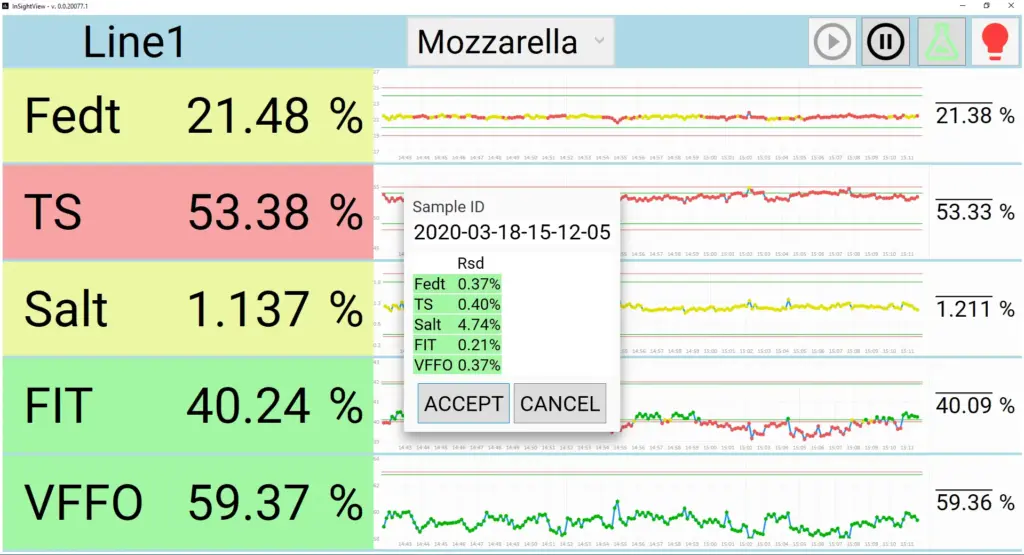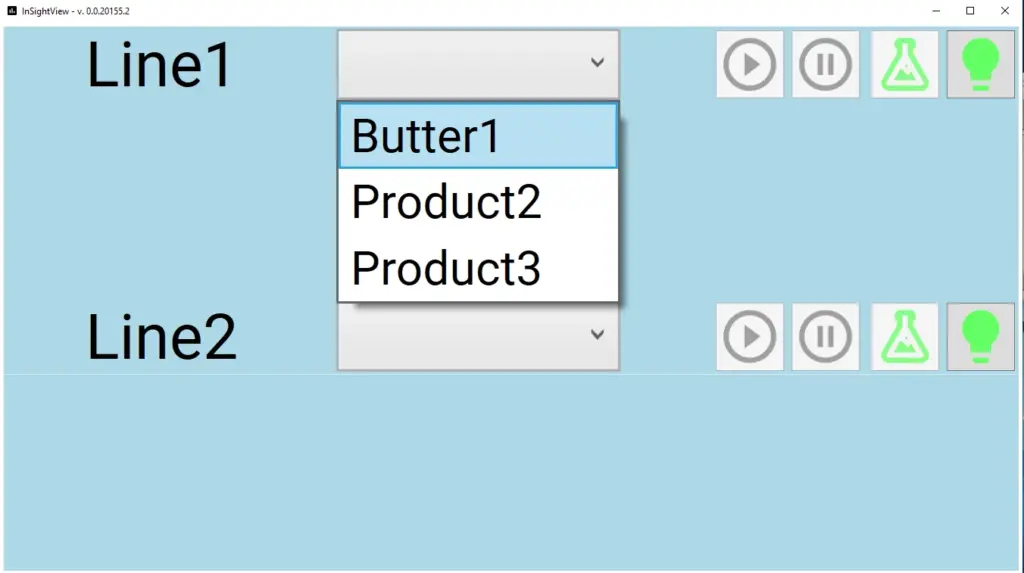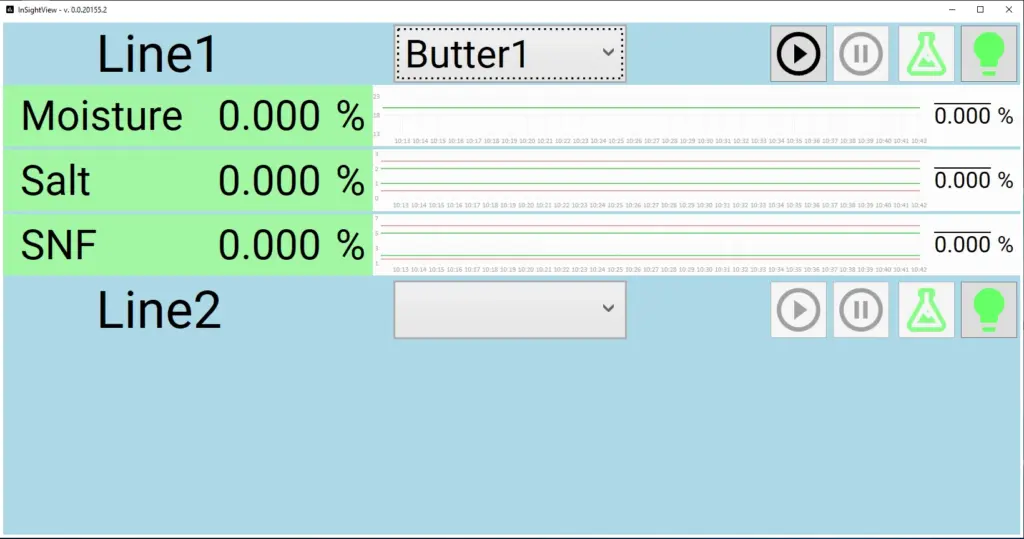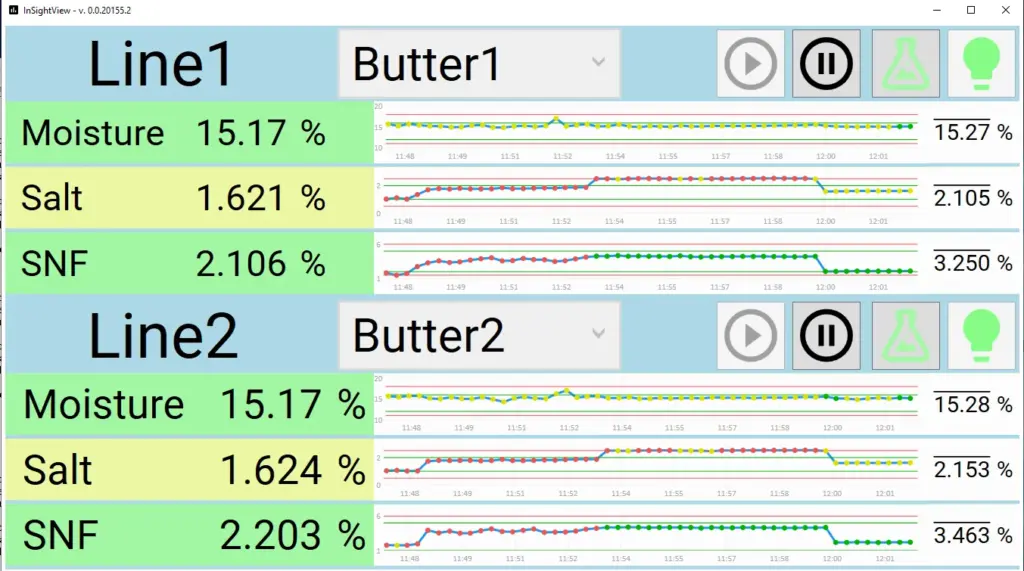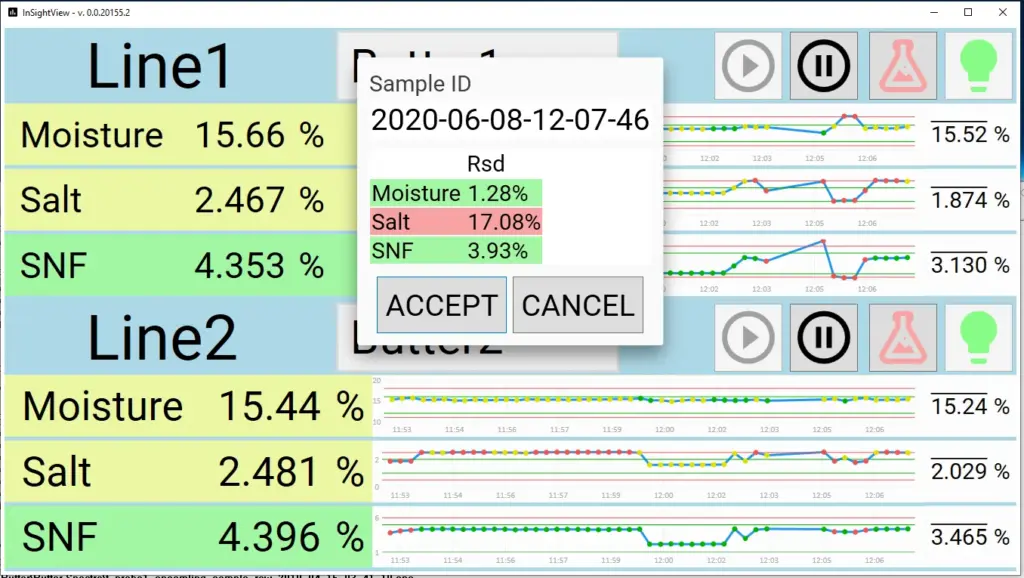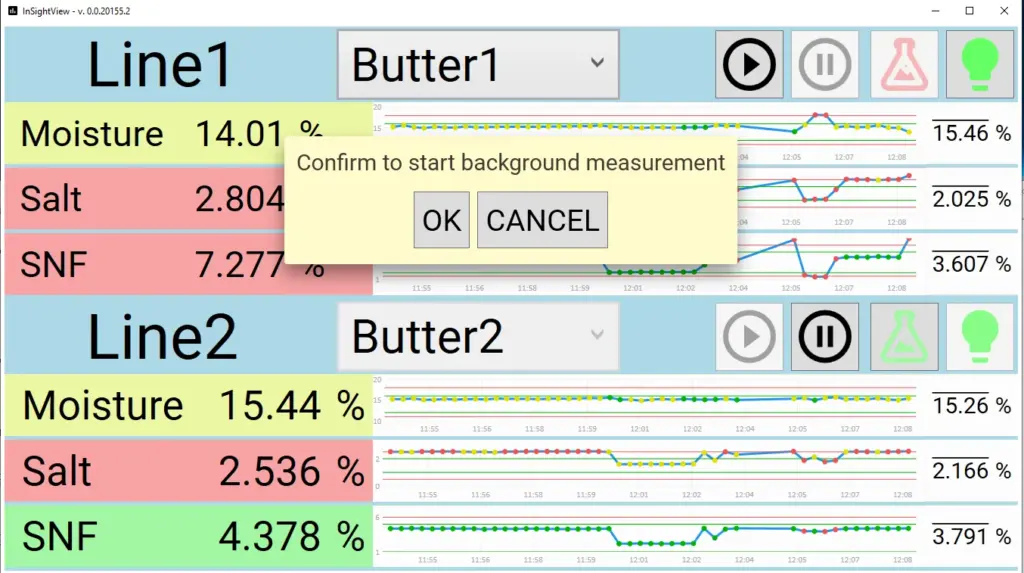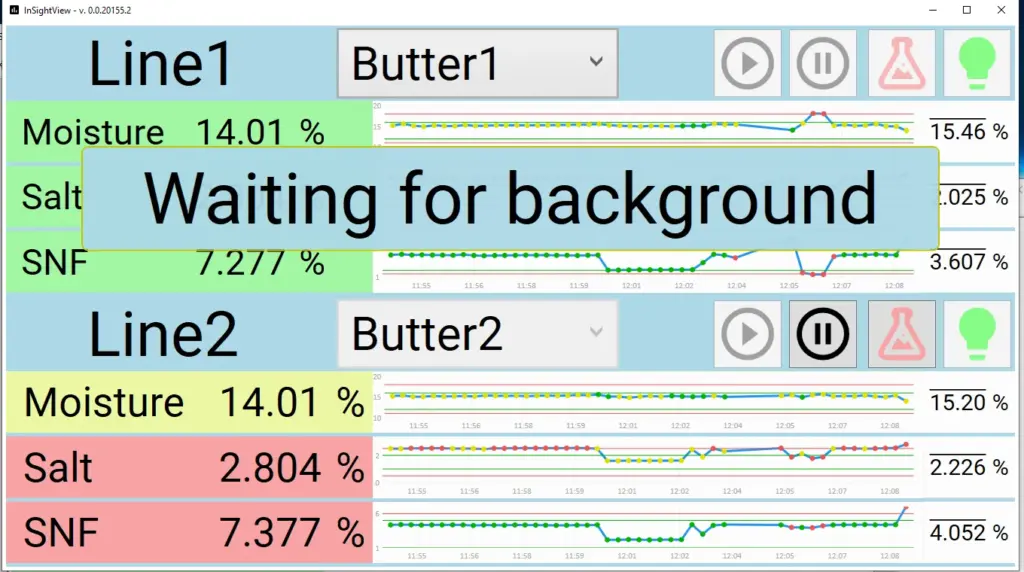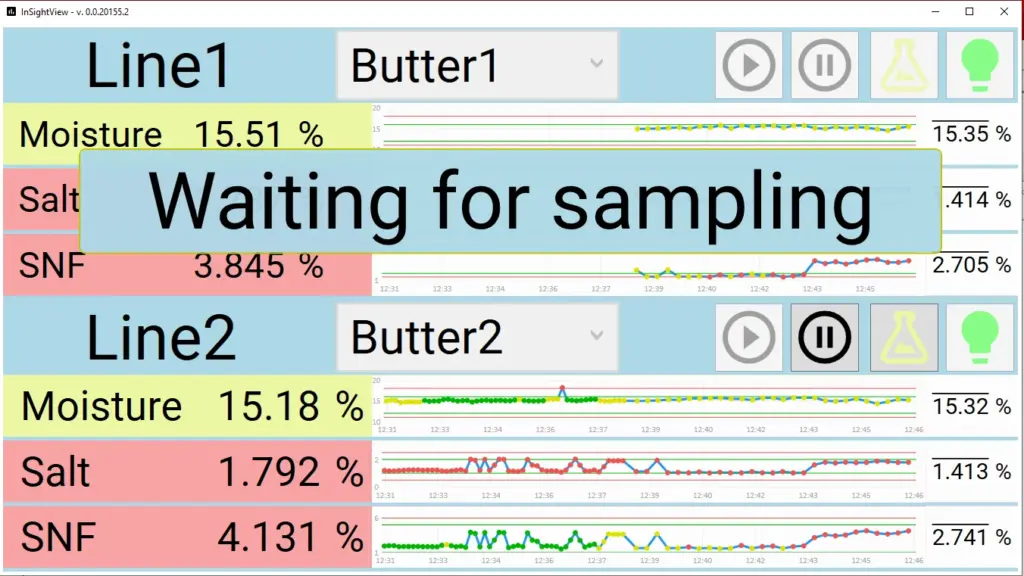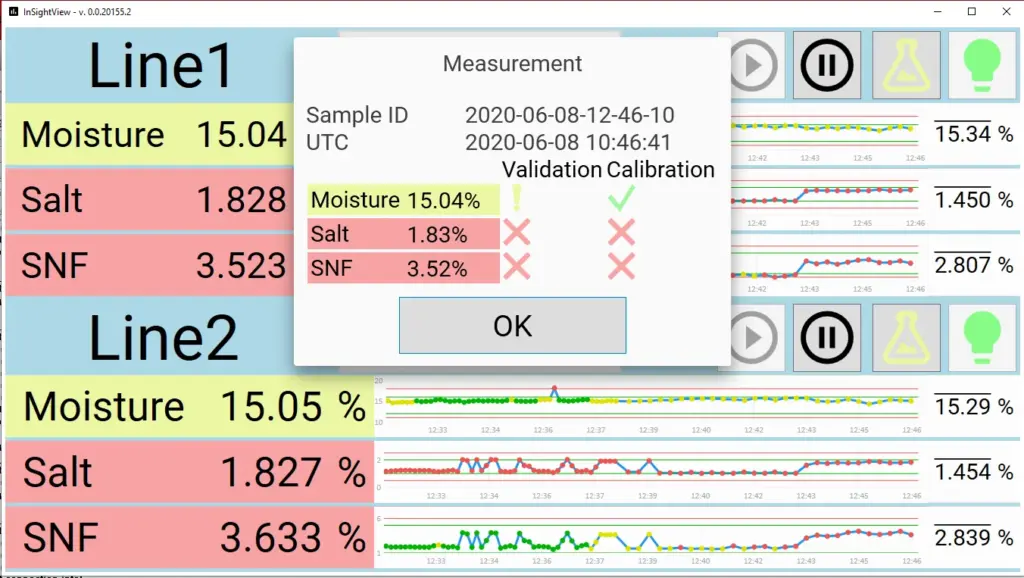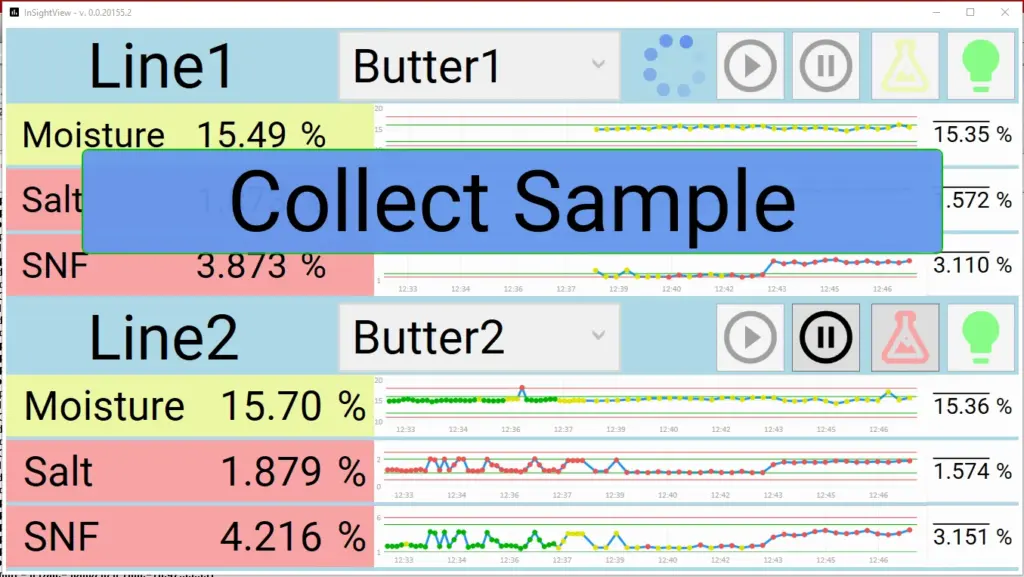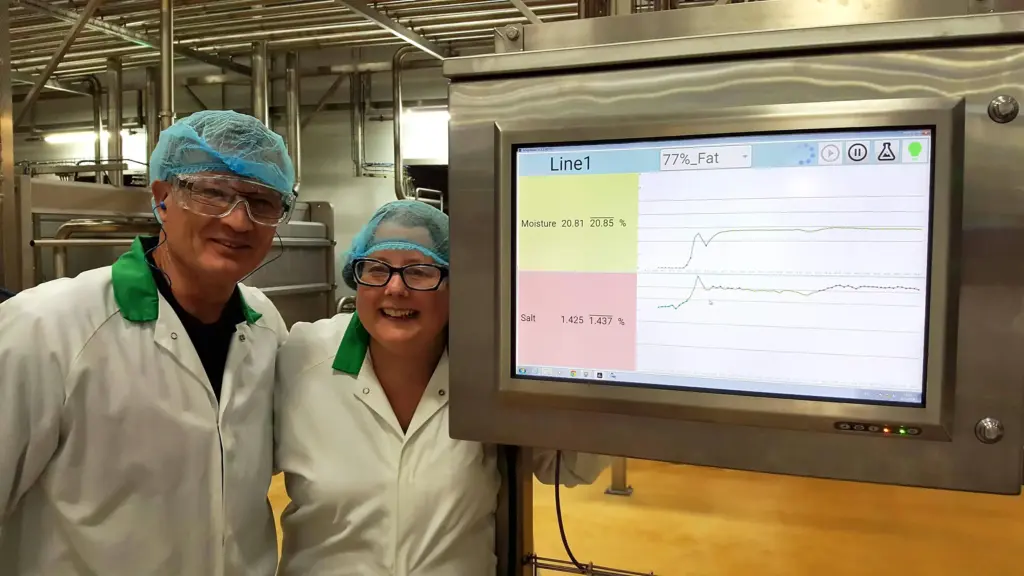 User-friendly software with easy accessible online data  ​
​Get the best out of your in-line analyser InSight Pro with InSightView. ​

InSightView is simple to use while still providing all necessary information at a quick glance. All information is provided on the front page without the need to change the view. ​

When necessary, easy-to-understand icons serve as a guide to functions such as:
choosing the product to analyse​
starting or stopping the analysis​
initiating sampling from process and ​
initiating reference measurements. ​
InSightView can run on multiple monitors, e.g., in the operator room and on the fully IP65-protected monitor next to the production line. The IP65-protected monitor has touchscreen for ease of use and security. ​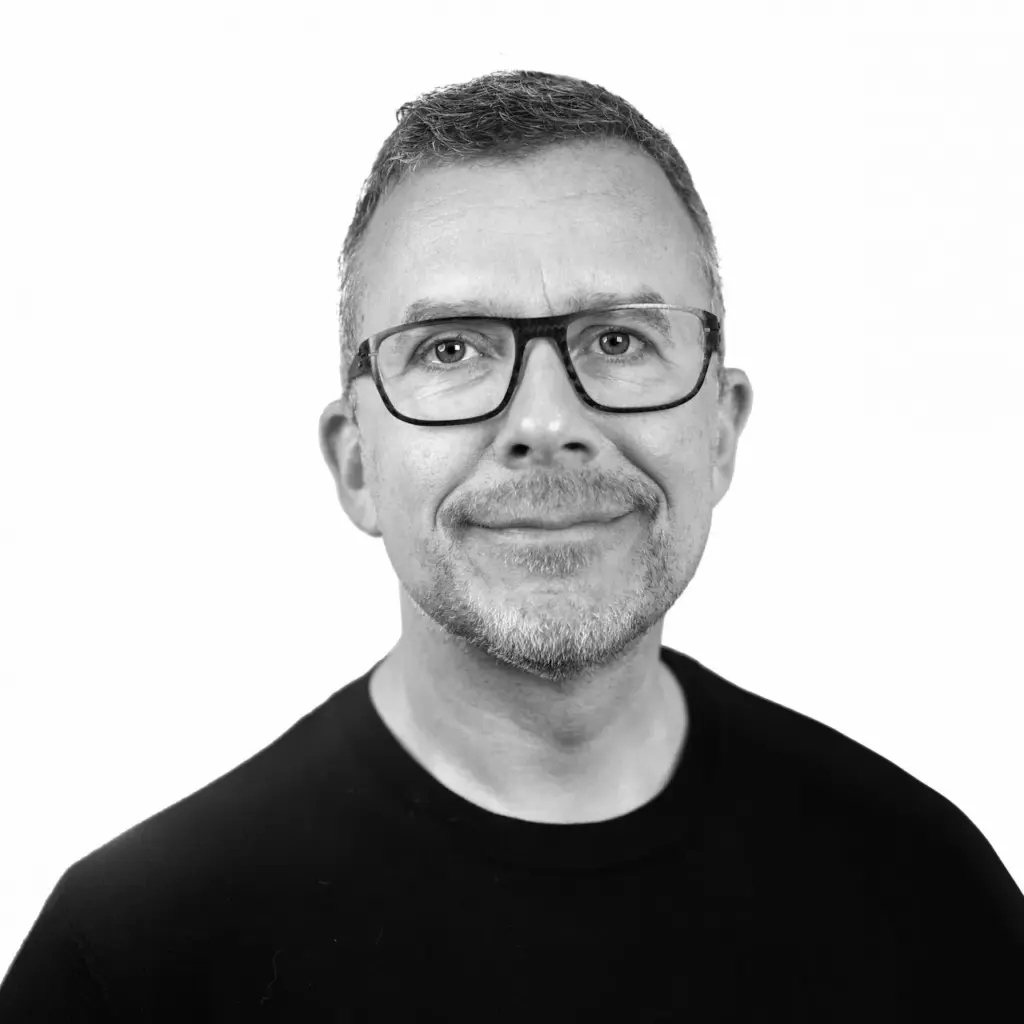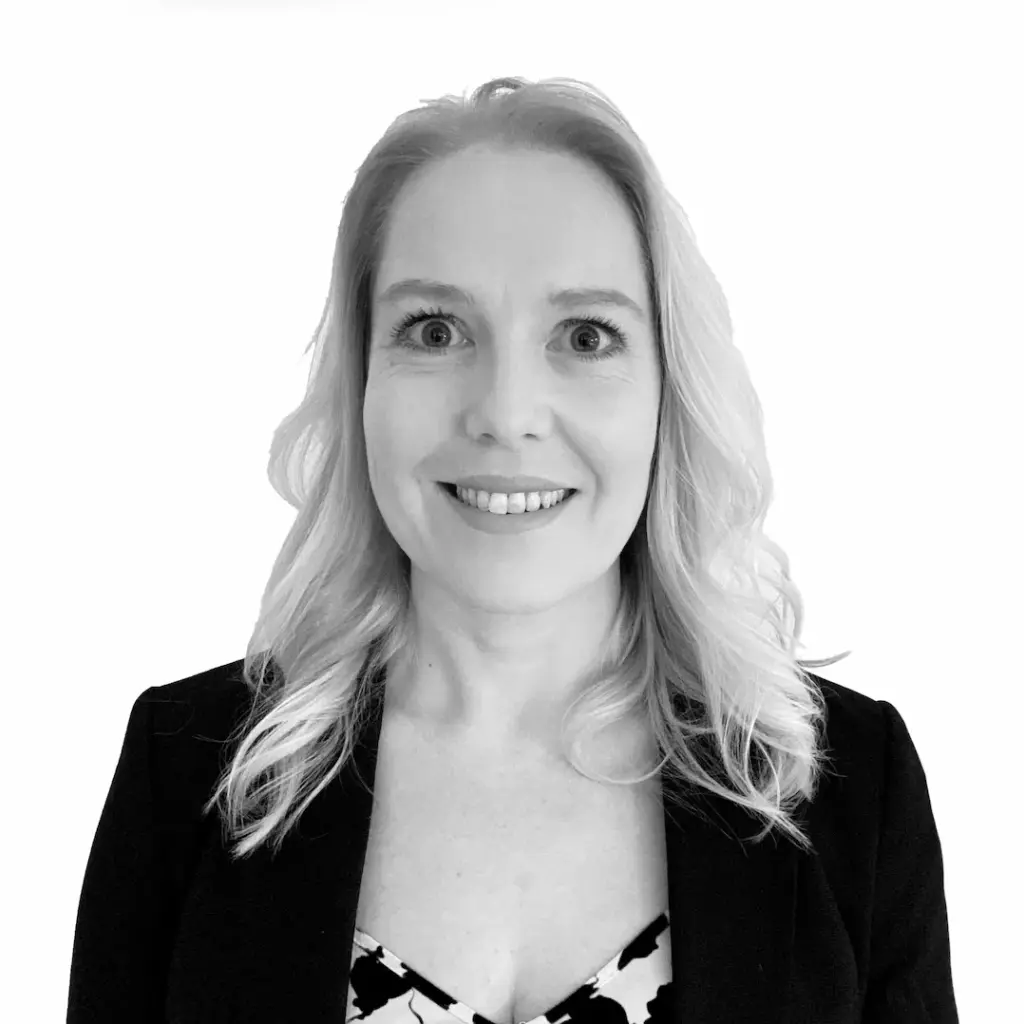 Your NIR partner and sampling expert​
Your success and the value you get from our FT-NIR analysers are essential to us. We are more than a supplier, we are your NIR partner.​

We are sampling experts, and we specialize in sampling solutions offering the best presentation and handling of product samples for your most representative analysis. ​

Our analysers are built to last, and you get a 3-year warranty. No annual service needed.​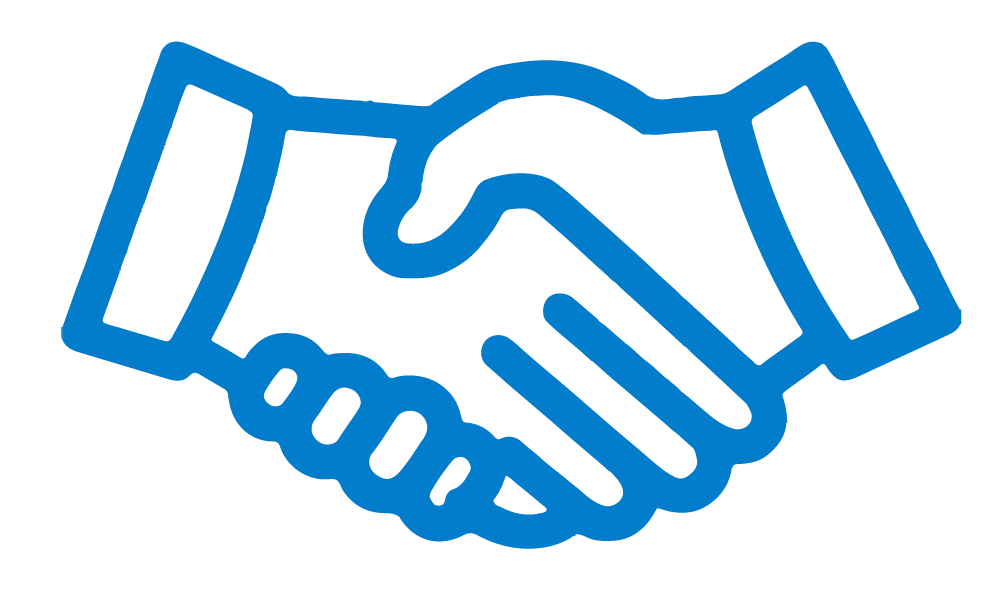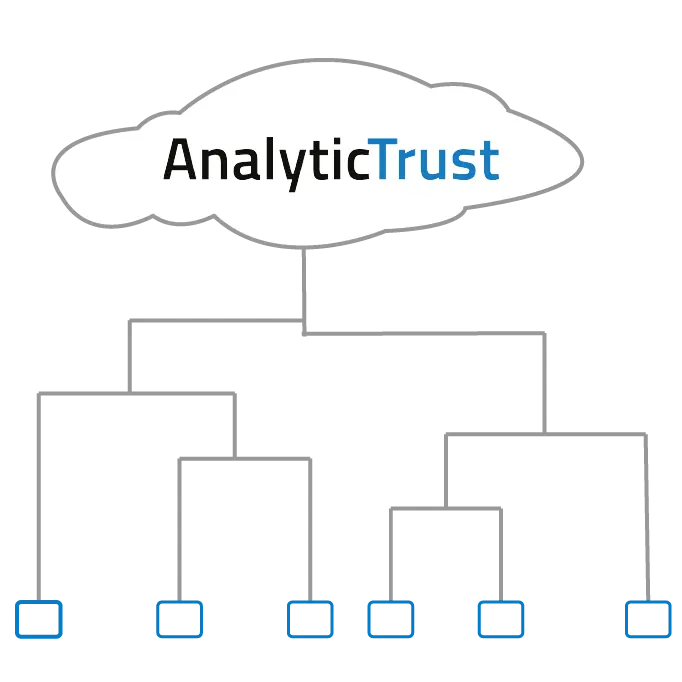 Intelligent analytics and surveillance with AnalyticTrust​
With our cloud-based surveillance tool, AnalyticTrust, you
Have your data automatically stored in a safe place
Get a 24/7 surveillance on instrument performance and variations in calibration data
Get an alert if an issue occurs, so you can react before it becomes a problem for your production ​
Can keep control of your data and always base your decisions on trustworthy results.
AnalyticTrust can be a part of your support agreement.
With a support agreement we have your back​
Select the support level that fits your business best whether you need full support or have your own instrument managers on-site.
The analyser doesn't bring any changes until the results are validated and the results are used in a new way – you can get our support on data insights and using your data for quality and process improvements. We are committed and focus on your success with the analysers in both the short and long term.​
​The analyser is built to last. The support is designed to matter.​